The Broad Side, the Council's new bimonthly publication, features personal stories, book and podcast recommendations, short dispatches from around the state, and brief items for further exploration. These items aren't necessarily tied to ongoing Council grants or programs. Instead, they provide our readers with interesting historical and contemporary notes, ideas for reading or travel, and unique perspectives on the humanities from all around West Virginia.
The Broad Side aims to embrace a spirit of intellectual adventure, and invites you to join us in exploring the West Virginia roads—real and imaginary—that often go less traveled.
Click the thumbnail to download a PDF of any issue below. Newer issues are at the top of the page, older issues at the bottom.
Print copies are mailed every other month to our donors and members. If you're interested in contributing to the humanities in West Virginia, click the Donate Now button at the top of the page to review giving opportunities.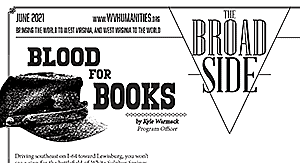 June 2021 Articles: Blood for Books: The Battle of White Sulphur Springs; Beverly's Civil War graffiti; A look at the dime novel The Wolf Demon, or The Queen of the Kanawha; Booker T. Washington's Malden Memories.
Issue authors: Council Staff, Eric Waggoner, Kyle Warmack.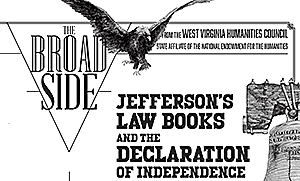 April 2021 Articles: Jefferson's Law Books and the Declaration of Independence; The Council's Legends & Lore Marker program; Family and Fracking in "Amity and Prosperity"; Davis Grubb's "The Horsehair Trunk": A Secret History.
Issue authors: Tim Sweet, Emily Hilliard, Stone Schaldenbrand, Eric Waggoner.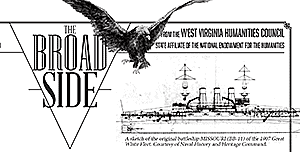 February 2021 Articles:  Introduction to The Broad Side (); A West Virginia Battleship Sailor's Story (); Documenting Huntington's Black History (); Introduction to the Mysterious Mountains podcast ().
Issue authors: Kyle Warmack, Dan McCarthy, Kelli Johnson, Council staff.