Betsy K. McCreight Lecture in the Humanities
The West Virginia Humanities Council's 2021 McCreight Lecture in the Humanities has been canceled due to public health concerns surrounding COVID-19 and recent transmission rates of the Delta variant. The annual event, which takes place in Charleston each fall, often in conjunction with the West Virginia Book Festival, was scheduled this year for October 21. Read more in the press announcement.
The Board of Directors of the West Virginia Humanities Council established the annual McCreight Lecture in the Humanities to honor the leadership of Betsy Keadle McCreight, who died in 1985. McCreight was a founding board member, serving the Council as treasurer, vice president, and president. She believed that the humanities were at the heart of a democratic society, a necessary source of wisdom and vision.
Presented each October, the McCreight Lecture affords West Virginians the opportunity to hear nationally respected scholars and public intellectuals on a variety of humanities topics. McCreight Lecturers have included Ken Burns, Joyce Carol Oates, Joseph Ellis, Sylvia Nasar, Henry Louis Gates, Elaine Pagels, Gordon Wood, James McPherson, Edmund Morris and Annette Gordon-Reed.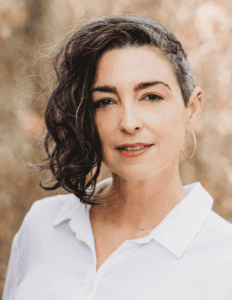 The 2019 McCreight Lecture in the Humanities was presented by Denise Kiernan, New York Times Bestselling author of The Girls of Atomic City (Touchstone/Simon & Schuster), the true story of young women living in a secret government city during World War II while unknowingly working on the first atomic bomb. The event took place at 7:00 p.m., Friday, October 4, at the Charleston Coliseum & Convention Center.
In one of her most popular talks, Kiernan takes audiences back in time and into a top-secret world where young women and men lived and worked surrounded by spies and secrecy, forbidden to speak of their work, even to each other, as the United States worked to face the challenges of World War II and the Manhattan Project raced to harness nuclear power. A lively and engaging speaker, Kiernan enthralls audiences with this story of adventure, intrigue, sacrifice and controversy.
Kiernan has been working as a writer for more than 15 years covering a variety of topics. She has been published in The New York Times, Wall Street Journal, The Village Voice, Ms. Magazine, Saveur and many more national publications. She has also worked in television serving as head writer for ABC's "Who Wants to Be a Millionaire" and has produced for places such as ESPN and MSNBC as well as independent productions. She has authored several popular history titles including Signing Their Lives Away, Signing Their Rights Away and Stuff Every American Should Know (Quirk Books).
Based on her years as a freelancer, she devised a money-management system for independent workers, outlined in The Money Book for Freelancers, Part-Timers, and the Self-Employed (Crown/Random House). She has also co-authored books for athletes, entrepreneurs and actresses. As an author, Kiernan has been a featured guest on The Daily Show with Jon Stewart, PBS NewsHour, NPR Weekend Edition, Morning Joe on MSNBC, The Takeaway on WNYC, The Cycle on MSNBC and many other print and radio outlets.