OUR PULITZER LEGACY
Born in Hillsboro, Pearl S. Buck was the first American woman to receive the Nobel Prize for Literature in 1938, and her book The Good Earth won the 1932 Pulitzer Prize. The Pulitzer Prize Board recently awarded $35,000 to the West Virginia Humanities Council for a first-time international conference to celebrate the work and legacy of Buck and to commemorate the 100th anniversary of the Pulitzer Prizes, the first of which were awarded in 1916. More than $1.5 million was awarded by the Pulitzer Prize Board to forty-six state humanities councils as part of its "Centennial Campfires Initiative" with funding from the Andrew W. Mellon Foundation, the Ford Foundation, Carnegie Corporation of New York, the John S. and James L. Knight Foundation, the Pulitzer Prizes Board, and Columbia University.
With this grant support from the Pulitzer Prize Board the Pearl S. Buck Living Gateway Conference took place September 11 through 13, 2016, at the Erickson Alumni Center at West Virginia University in Morgantown. The Living Gateway title refers to Buck's Pocahontas County birthplace and her hope for it to serve as a "living gateway to new thoughts and dreams and ways of life." The conference was a partnership of the West Virginia Humanities Council, West Virginia University, the Pearl S. Buck Birthplace Foundation, and West Virginia Wesleyan College.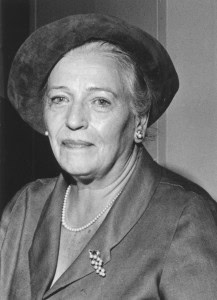 The conference included a keynote address by Dr. Kang Liao, author of Pearl S. Buck: A Cultural Bridge Across the Pacific, and professor at Middlebury Institute of International Studies in Monterey, California and a presentation by Keven Ann Willey, Vice President and Editorial Page Editor for the Dallas Morning News and Co-Chair of the Pulitzer Prize Board. A total of twenty-eight sessions were presented at the conference on a range of topics. Many of the sessions were recorded and can be viewed at the Living Gateway Conference website.
The Pulitzer Prizes Centennial Campfires Initiative is a joint venture of the Pulitzer Prizes Board and the Federation of State Humanities Councils. The initiative seeks to illuminate the impact of journalism and the humanities on American life today, to imagine their future and to inspire new generations to consider the values represented by the body of Pulitzer Prize-winning work.